SOLIDWORKS 2021 What's New – Detailing Mode Enhancements
If you are not already using Detailing Mode for drawings you need to take a hard look in the mirror. Detailing Mode for drawings may be one of the greatest enhancements SOLIDWORKS has ever made. When I saw it last year I was completely blown away at how fast drawings could be opened AND modified. Nothing is more frustrating than being asked to make a "minor adjustment" to a drawing. It's not that much work, so why do SOLIDWORKS users hate doing these minor changes? Open time! Open time for complex detailed drawings are killer and make you feel unproductive and wasteful. At least open time USED to be killer before Detailing Mode.
For drawings that are saved in SOLIDWORKS 2020 and beyond a new open mode is presented when you use File > Open for drawings: Detailing

Detailing Mode is great if you need to add a few dimensions, annotations, or move some views to a different sheet. Consider the scenario, "I just closed that drawing, it takes a long time to resolve, and I can't believe I forgot [insert detail]". Cue head roll back and eyes to the ceiling, take deep breaths so you don't punch something….wait, DETAILING MODE! And as awesome as Detailing Mode was in SOLIDWORKS 2020, Detailing Mode got some much-appreciated enhancements in SOLIDWORKS 2021.
Probably the best enhancement to Detailing Mode is that dimensions and annotations created in Detailing Mode now update to reflect model changes after annotations were created in Detailing Mode. Previously, the workflow was fast to open, add dimensions and annotations and then if you wanted to save the drawing, you had to fully resolve the drawing to avoid dangling dimensions and annotations the next time the drawing was opened fully resolved.

If you didn't resolve the drawing you ran the risk of dangling dimensions if the model changed then you opened the drawing. If you haven't used Detailing Mode before then forget everything I just said because that all works as you would expect now.
One of Detailing Mode's drawbacks was the added open speed was done at the expense of the inability to create new drawing views. Well in SOLIDWORKS 2021 you can now create and modify break, crop, and detail views.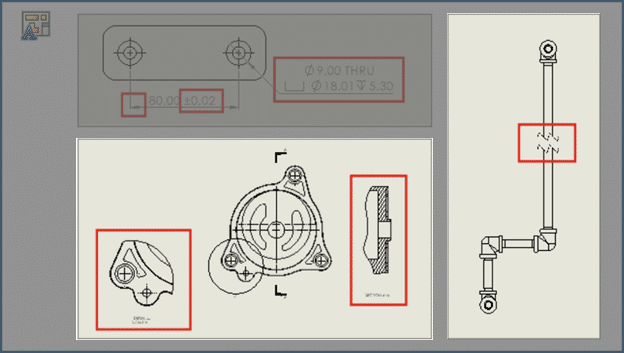 Detailing Mode in SOLIDWORKS 2021 also allows you to edit additional characteristics of existing dimensions and annotations. So if you have a dimension or annotation that was created in resolved mode, you can now edit dimension tolerance values, edit dimension characteristics such as line type and arrow type, add and remove dimensions in sets of chain and baseline dimensions, OR edit annotation note characteristics and content without fully resolving the drawing.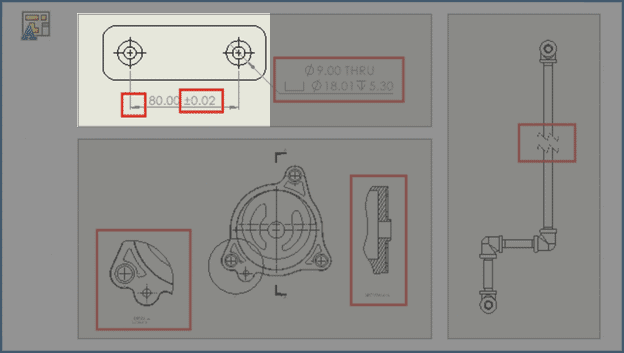 And lastly with SOLIDWORKS 2021 Detailing Mode you can also add and edit hole callouts! You can add and edit hole callouts for holes that use Hole Wizard, Advanced Hole, Hole, Extruded Cut, Swept Cut, and Revolved Cut features. This is great if you forgot the one hole callout on page 7 of the drawing packet and oh no the world is going to end, wait… No worries! Detailing Mode makes this an easy fix.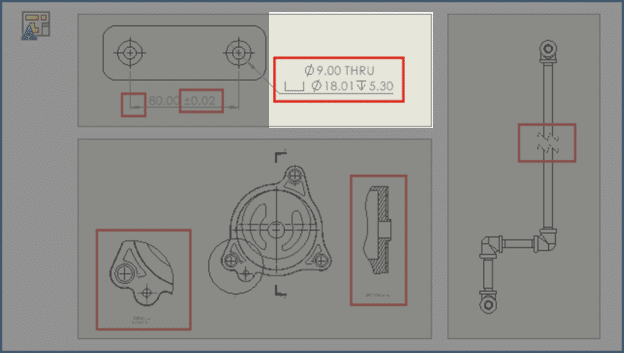 I hope this part of the What's New series gives you a better understanding of the new features and functions of SOLIDWORKS 2021. Please check back to the CATI Blog as the CATI Application Engineers will continue to break down many of the new items in SOLIDWORKS 2021. All these articles will be stored in the category of "SOLIDWORKS What's New."
Brandon Nelms
Senior Application Engineer Team Lead
www.cati.com
What is DI Month? We're declaring October Design Innovation Month—again! It's a month-long series of special events focused on what's new in design and manufacturing technology. You'll learn about enhancements in SOLIDWORKS 2021 that deliver new capabilities for improved performance, streamlined workflows, and a connected design ecosystem. Find out what's new in 3D printing applications and 3D scanning to integrate into your design process.