SOLIDWORKS CAM 2019: New and Improved Milling Features
SOLIDWORKS 2019 delivers some great new CAM milling features that will help you reduce the time it takes to program your parts. Configurations in SOLIDWORKS CAM 2019 is a great time saver that enables you to define multiple manufacturing setups within a single part or assembly. Learn more about configurations and a slew of other new enhancements that can help you improve quality and reduce the time required to generate NC programs.
Two configurations, each containing their own unique set of manufacturing operations have been defined in order to machine the front and rear flanges of this camera mount part.
Switching configurations to set up one reorientates the part and changes the operations tree to display only the operations you need to the setup. To finish programming the camera mount, we're going to make some changes to the contour milling operations for the outer faces. As the straight tool gets to the bottom of the part, there's a risk that the shank will touch some of the faces at the top that were already machined earlier in the operation, spoiling the surface finish.
New taper and neck options
SOLIDWORKS CAM 2019 adds new taper and neck options for the noncutting portion of a tool. For this operation, we'll change the type to neck then specify the size of first the tool neck followed by the tool holder. As sizes are inputted the preview of the tool updates in the graphics area showing the new tool and holder shape in relation to the part so you can now predict the final result with even greater accuracy.
Corner slow down option
Another great enhancement for SOLIDWORKS CAM 2019 is the addition of the new corner slow down option. By enabling corner slow down, you can now vary the feed rate based on distance resulting in increased tool life and improved surface finish.
NC programmers using multiple machine tools can now take even greater advantage of SOLIDWORKS CAM's powerful automation capabilities. The technology database now provides you with the option to define multiple machining strategies and assign them to a specific machine. The remaining features of my camera mount are going to be machined using a 4-axis rotary table. Three different sets of machining strategies have already been predefined in the database, including one for a 4-axis rotary table. Selecting the 4-axis rotary set displays the list of its unique features and operations.
We'll go ahead and make a couple of changes by setting the rectangular corner slot and circular boss to use rough finish edge break operations then saving to update the overall strategy set. After switching to view the properties of the 4-axis machine tool, the 4-axis rotary strategy can be chosen as its default machining strategy. By using this machine in combination with SOLIDWORKS CAM's automatic feature recognition, an optimized set of operations will be automatically generated.
Control hole start and end position
SOLIDWORKS CAM 2019 also adds great productivity enhancements for creating everyday machining operations. For example, new options to control hole start and end position provide much greater flexibility when you are defining drilling operations. Now, you can send an offset to feed in from a specific distance and drill to a specific position regardless of features size eliminating the need to create any extra construction geometry.
New move command
When having to meet strict tolerance requirements it's often necessary to have to offset the position of a toolpath in relation to the model geometry. Even small incremental adjustments can result in time-consuming workarounds. For example, manually editing the NC program or even changing the model geometry. In SOLIDWORKS CAM 2019 you can now change the position of machine features using the new "move" command.
Features can be moved in X, Y, and Z providing a great way to easily machine to mid-tolerance without the extra rework that's often necessary. Those are some of the fantastic new features in SOLIDWORKS CAM 2019 that can help you improve quality and reduce the time required to generate NC programs.
To see SOLIDWORKS 2019 CAM Milling in action, check out the video below.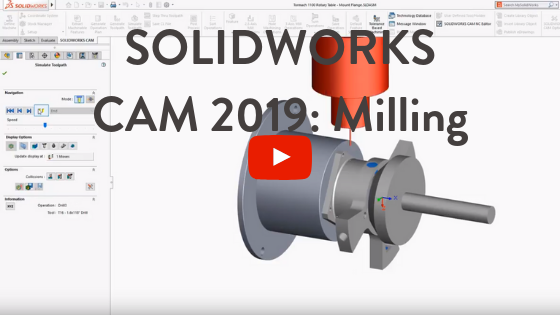 Related Articles
Get a Sneak Peek of SOLIDWORKS 2019
SOLIDWORKS 2019 Exploded View Enhancements
Uninterrupted Workflow: SOLIDWORKS 2019 User Experience Enhancements
About the Author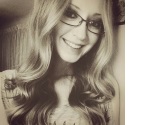 Angelle Erickson writes about how companies are using innovative technologies, such as 3D printers and SOLIDWORKS software to increase productivity, improve product development processes, and maximize business potential.