SOLIDWORKS CAM 2019: Turning Enhancements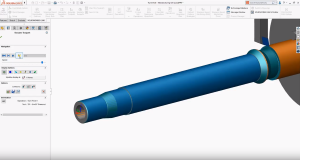 Tolerance based machining in SOLIDWORKS CAM 2019 introduces some powerful new capabilities that dramatically reduce the time required to generate CNC programs for turned parts with close tolerances and surface finish requirements.
Leveraging DimXpert dimensions and model base definition information applied directly to the model, SOLIDWORKS CAM 2019 automatically applies your preferred machining strategies so the part based on the tolerance scheme with just a single button click.
In this example, based on nominal tolerances, the remaining features and operations required to machine the outside profile and groove have been added both using the rough finish strategy.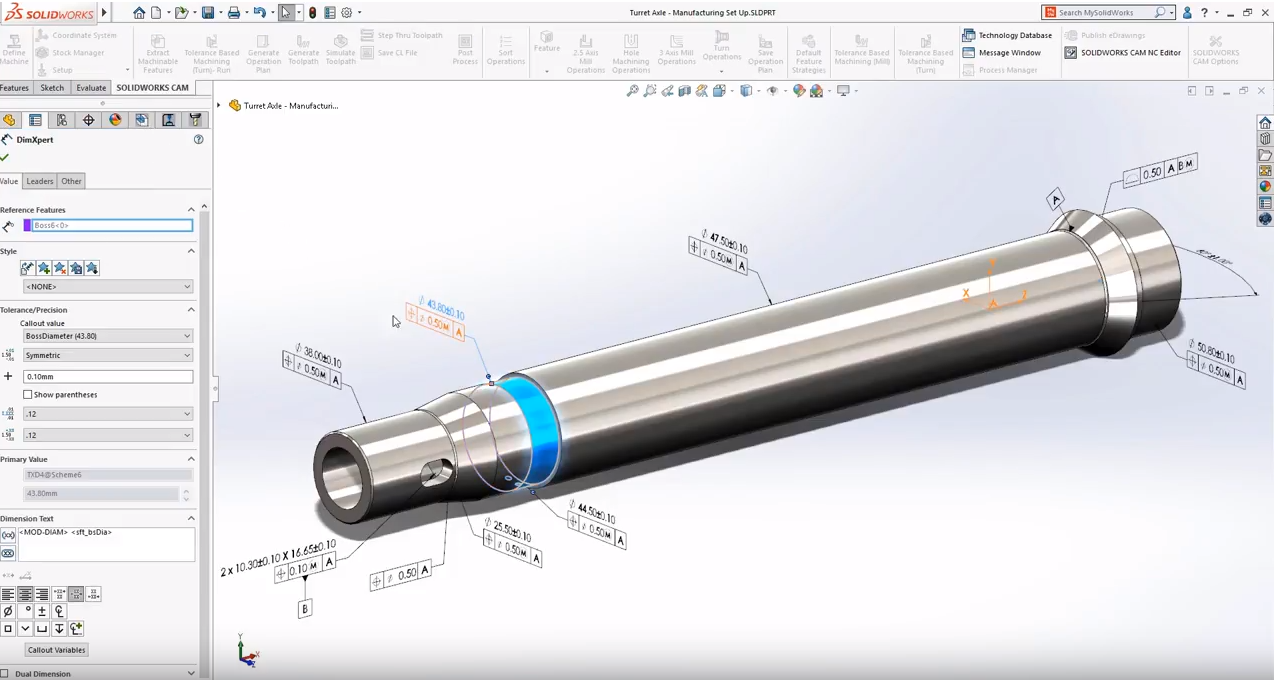 Next, we'll go ahead and change the tolerances that affect both the groove and the outer profile changing overall types and values to be undersized. These types of dimensions and tolerance scheme modifications may appear small but often dictate a change in the operations required to machine the part to the correct size leading to delays on the shop floor.
Tolerance based machinings powerful rules-based approach lets you set default machining strategies for undersize, nominal, and oversized for any given tolerance size range. Re-running tolerance based machining with the new tolerance values results in both the outside profile and groove features switching to the undersize strategy which, in this example, will be a roughing operation followed by two finishing passes.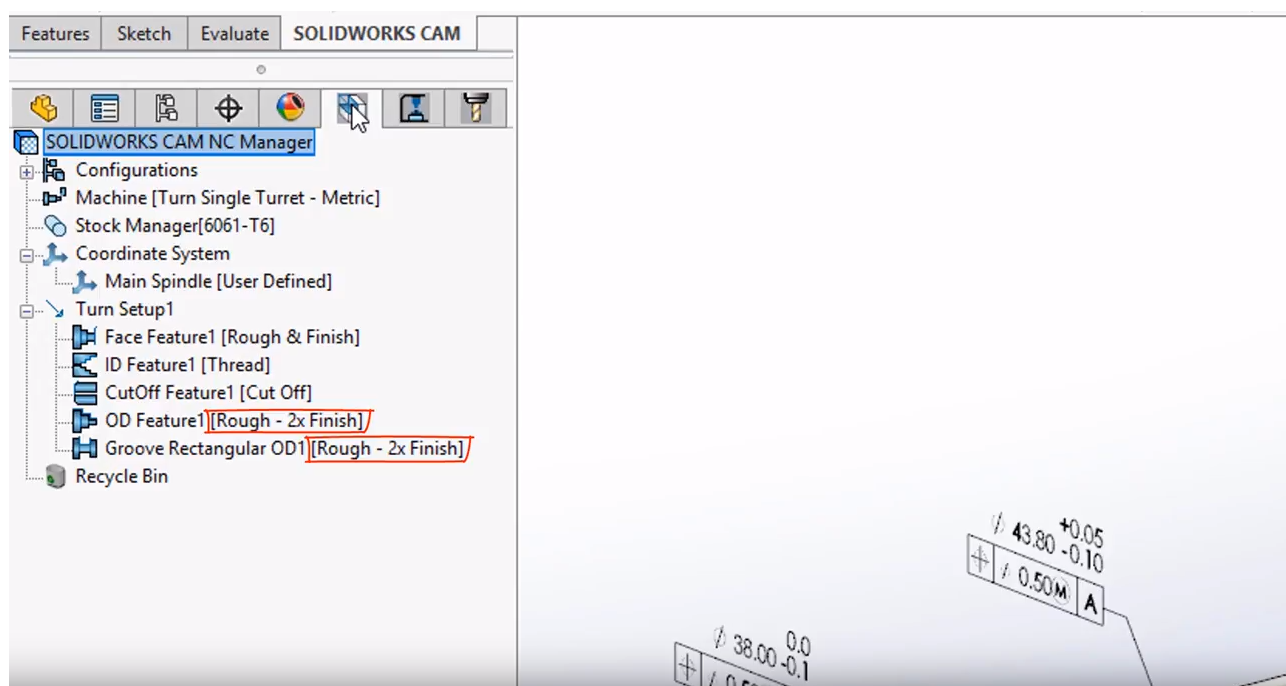 Next, regenerating the operation plan results in a new set of operations complete with preferred tools, feeds, speeds, and cut depths automatically selected to meet the strategies requirements.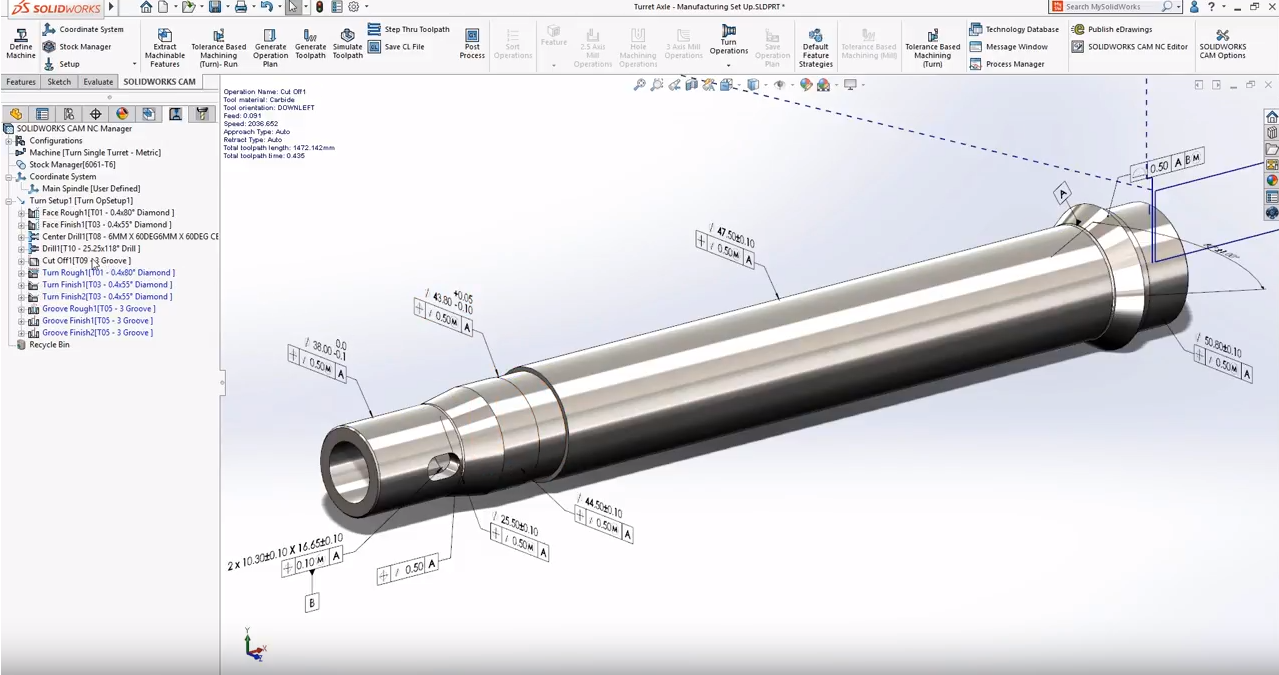 Finally, all that's left to do is calculate the tool paths and they are ready to be outputted as NC programs. Tolerance based machining in SOLIDWORKS CAM 2019 streamlines design to manufacture leveraging the power of model based definition to automate CNC programming and reduce overall delivery times.
To see the new turning features in SOLIDWORKS CAM 2019 in action, check out the video below.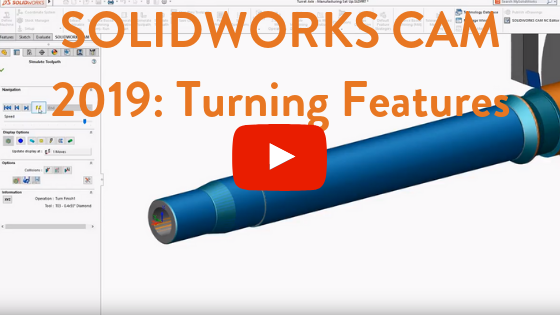 Related Articles
Get a Sneak Peek of SOLIDWORKS 2019
SOLIDWORKS CAM 2019: New and Improved Milling Features
SOLIDWORKS MBD 2019: New Security Settings and More
About the Author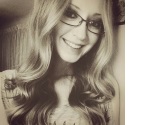 Angelle Erickson writes about how companies are using innovative technologies, such as 3D printers and SOLIDWORKS software to increase productivity, improve product development processes, and maximize business potential.