SOLIDWORKS Composer 2019: New Authoring Tools and PDM Integration
SOLIDWORKS Composer 2019 not only has modernized icons for enhanced visibility, but the command search has been added and the ribbon to make it easier to find and run and command. This is especially helpful for new commands like select adjacent parts to include neighboring parts in our selection. We can run selected adjacent multiple times in a row to get additional actors of interest and the updated status bar gives us instant feedback on our selection.
To recall a previous selection, we can use selection sets but digging through too many selection sets can be costly. With SOLIDWORKS Composer 2019 however, we can further organize selection sets and hot spots by creating groups.
Views can now be locked to prevent them from changing accidentally. When this is done, an icon is shown on the thumbnail. Also, the indicator for custom views is now an icon in the bottom right-hand corner.
Finalizing our next view we are looking for a dimension that has already been created – so we need to find it. We've been able to search for geometry actors before but now in SOLIDWORKS 2019, we can search for collaborative actors as well. After finding the dimension of interest, we can apply some of the new options to hide red lines, construction lines, and planes to simplify the display of our technical information.
Arrows in SOLIDWORKS Composer have always been a powerful authoring tool, but what if we wanted them to be the same size on paper when we publish our views? SOLIDWORKS Composer 2019 introduces a new fixed-size arrow option to enable arrows to always have the same size on paper regardless of the camera height or field of view.
SOLIDWORKS Composer 2019 is not only fantastic for creating 2D static and interactive images but you can publish high-quality animations as well. The library workshop greatly reduces the number of clicks when creating standard highlight and assembly steps. This workshop also sees some great improvements by giving us more flexibility when working with animation blocks. For example, I want to turn off the color for these highlight sequences. We can do so by selecting the animation block and changing the color to the new undefined option.
Previously, we would have to delete and recreate the animation but now in SOLIDWORKS Composer 2019 all we need to do is click "update motion." Additionally, context menu options have been added to make it easier to manage these blocks and the empty spaces between them.
Wrapping up my project, we can check it into PDM (Product Data Management) which is now integrated into the SOLIDWORKS Composer 2019 user interface. When it's time to create new or reuse legacy projects, SOLIDWORKS Composer 2019 now recalls the last file format when opening documents. Custom import profiles are now supported so that your import settings are right the first time. Note that the import PMI option now supports SOLIDWORKS MBD (Model Based Definition) information. Also new on import, in addition to bills of material support from 2018 we can now exclude envelopes from SOLIDWORKS assemblies if they are not desired.
With expanded purpose built authoring tools and integration with best in class PDM and CAD, SOLIDWORKS Composer 2019 is the clear choice to reuse your CAD data to create top quality technical illustrations and animations.
Want to see these new SOLIDWORKS Composer 2019 features in action? Check out the video below.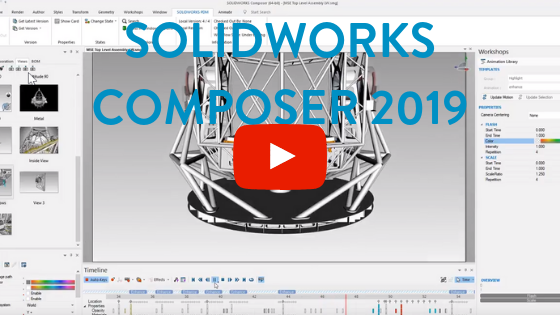 Related Articles
Get a Sneak Peek of SOLIDWORKS 2019
SOLIDWORKS 2019 Graphics Performance Boost
Uninterrupted Workflow: SOLIDWORKS 2019 User Experience Enhancements
About the Author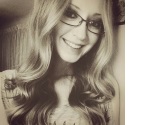 Angelle Erickson writes about how companies are using innovative technologies, such as 3D printers and SOLIDWORKS software to increase productivity, improve product development processes, and maximize business potential.