SOLIDWORKS World 2018 General Session 3 Focuses on the Future
The Day 3 General Session of SOLIDWORKS World 2018 was held on Wednesday, February 7th and showcased the ways SOLIDWORKS customers have used SOLIDWORKS to create innovative solutions and products and how they plan to continue innovating moving forward. From Hollywood art directors to a Formula 1 driver, SOLIDWORKS customers across a variety of industries stepped up to share their stories, along with valuable insights from members of the SOLIDWORKS team. Keep reading to find out what we learned.
SOLIDWORKS Certifications are Creating the Workforce of the Future
Mike Puckett, Senior Manager, World Wide Certification Program for SOLIDWORKS, kicked off the General Session by discussing the ways SOLIDWORKS is helping companies find more qualified employees by creating the "workforce of the future." In 2017, for example, someone started a session every three minutes, with one new customer certification received every ten minutes.
Looking to the future, SOLIDWORKS revealed they will be updating two of their current exams. The CSWP Version 5 Exam will offer new models and content, while Mold Making Professional will give mold makers exciting new opportunities to add to their skillset. SOLIDWORKS also announced they will be releasing an all-new SOLIDWORKS certification in April 2018, the Additive Manufacturing Associate. This new catalog for 3D printing is an introductory certification for makers and professionals, featuring video-based learning followed by an exam and virtual tester. According to Puckett, the certification will cover additive manufacturing topics like machines, materials, and software tools.
SOLIDWORKS Users are Thinking Big with CAD Design Software
While yesterday's general session focused on making visions into a reality, today's discussion focused on the ways companies with game-changing ideas are leveraging SOLIDWORKS products to plan for the future.
Using the Cloud to End Traffic Congestion
Kishore Boyalakuntla, Vice President, Product Portfolio Management and SOLIDWORKS brand UX leader, talked with Ryan Kraft from Arrivo about the company's plans to end traffic congestion. According to their website, Arrivo is a high-speed super urban network that will give people back the time they lose while sitting in traffic. By using the 3DEXPERIENCE Platform, Arrivo was able to start with a 3D experience platform in the cloud that allowed them to start light and scale up as needed — a huge benefit for a startup beginning from scratch.
"The cloud just allows you to move so faster…I can't imagine doing it any other way," Kraft said.
Kraft announced that Arrivo is now looking forward to doing a user feasibility study in Colorado.
Milos Zupanski, Director of Product Portfolio Management, followed up Kraft's discussion by explaining that 3DEXPERIENCE PLM Services is built with SOLIDWORKS users in mind and offers full PDM services embedded directly into SOLIDWORKS. Like Kraft, users can start small and grow over time, scaling up as their companies do. The 3DEXPERIENCE PLM Services make moving from PDM to PLM easy, with no new hardware to purchase or no data to migrate.
Zupanski said SOLIDWORKS hopes to engage with some customers in the second half of the year.
Creating Cars with SOLIDWORKS and Simulation
Tarso Marques, Founder of Tarso Marques Concept, was the next person to discuss his experience using SOLIDWORKS to create designs of the future. Marques had trouble communicating with his engineers using just hand sketches and clay, so he turned to SOLIDWORKS to make faster and more easily understood designs. Using the topology features, Marques said his company can design lighter parts that give them the performance they need. The software allows him to manipulate shapes easier, and lets them do what they want with no limits.
"Now we can start design in topology for an organic shape and use those lines as a guideline for 3d printing," Marques said.
Problem Solving with PDM
Bike component seller ENVE leveraged SOLIDWORKS Manage to push and pull information, as well as create reports. The software's project management capabilities allow ENVE to better track new product development activities.
Gilo Industries Group Revolutionizes Engineering with SOLIDWORKS
Gilo Cardozo, the founder of Gilo Industries Group, was the last SOLIDWORKS user to share his experience. Cardozo said his company needed new technology and an extreme, high-powered engine. By using SOLIDWORKS, Cardozo was able to visualize and establish key features much faster than he would with sketches alone. The CAD software let him see what was possible and what was not, resulting in a "rapid process."
"This whole design process was started 12 months ago…now we have a full jetboard," Cardozo said.
Model Mania Winners Announced
This year Fisher Unitech employee Toby Schnaars won second place in the Model Mania competition for the Reseller Champions category!
SOLIDWORKS in the Entertainment Industry
Today's keynote speakers were Hollywood Art Directors and Set Designers Joseph Hiura and Robert Andrew Johnson. Hiura and Johnson discussed how they used SOLIDWORKS to design set pieces that varied from futuristic pods to laser drills, weapons, and a World War II submarine. With SOLIDWORKS, Hiura and Johnson were able to create the right look for set pieces that were complex in design, but still accounted for safety concerns and the comfort of the talent. In the movie Passengers, for example, the pods on the Avalon needed to be comfortable for actors who would be inside them for 12 hours a day, while still remaining functional and camera-ready. To achieve this, SOLIDWORKS was used to determine collisions and change dimensions as needed.
Adaptability played a huge role in the design of set pieces, and SOLIDWORKS allowed design to remain fluid. For a Transformers movie, the designers needed to adapt their WW2 submarine based on camera angles. The model of the Batmobile in Batman vs Superman was similarly adjusted in size and turning radius, with SOLIDWORKS allowing them to reverse engineer as needed.
SOLIDWORKS also asked the speakers to try Visualize, which they used to adapt a previous design.
"My first impression of Visualize is that it was really fast….I found it a real easy way to do rendering. I love the actual fast rendering mode of SOLIDWORKS."
The Future of SOLIDWORKS
With all the talk of the future, it's not surprising that the SOLIDWORKS team took the opportunity to preview SOLIDWORKS 2019. New abilities include:
– Grouping mates by status, making it easier to find and clean up mates in your assemblies
– Working with components buried in assemblies by selecting multiple components and view them side by side, or syncing them together
– Using 3D textures
– Dragging and dropping part files using magnetic mates
– General arrangement drawings without excessive lines or edges, making printing detailing a breeze
– Protecting intellectual property by protecting the IP of your designs
There's a lot to look forward to in SOLIDWORKS 2019, and you can count on us to keep a close eye on the software's new capabilities. Subscribe to our blog and stay up-to-date!
A Future of Possibilities
SOLIDWORKS World 2018 gave us insight into the many ways a wide range of industries are using SOLIDWORKS to innovate their designs, look to the future, and change the world. If you're interested in attending SOLIDWORKS World next year, the location has already been announced — SOLIDWORKS World 2019 will take place in Dallas, Texas!
Related Articles
SOLIDWORKS World 2018 General Session 2 THINK: INNOVATION Theme with Supersonic Jets, Exoskeleton, and Entertainment Complexes
SOLIDWORKS World 2018 Day 2 General Session Lays Out Future Direction of Leading Design Software
About the Author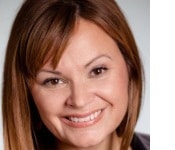 Stacey Clement is the VP of marketing at Fisher Unitech. She researches and writes about the latest business trends and technologies impacting manufacturers. Stacey is passionate about helping manufacturing companies with the best solutions and tools in 3D CAD, product development, additive manufacturing, and subtractive manufacturing. Stacey has worked in high tech marketing since 2001, and when not working you can find her enjoying the outdoors with her family.