Top 10 SOLIDWORKS Tips and Tricks of 2018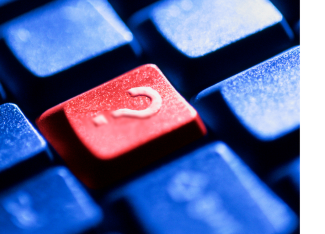 Regardless if you're new to SOLIDWORKS or are a power user, learning about new tools or enhancements that allow you to design faster or easier is always a plus. We posted a ton of tutorials and SOLIDWORKS tips and tricks in 2018 on a range of different subjects to help you achieve your design goals. Let's take a look back on the top 10.
1.
How to Edit an STL file in SOLIDWORKS
Let's be honest, editing an STL file can be a pain, and although there are some very good STL editors out there, they tend not to be "parametric" modelers, which can be difficult to use accurately. More importantly, this style of editing can be unfamiliar to Design Engineers. Luckily, if you have access to SOLIDWORKS, you may be surprised how easy it is to edit STL files. Read More.
2. Slow SOLIDWORKS Load Time? Check This Setting
Trying to work effectively with a slow SOLIDWORKS large assembly that is slow to open, slow to work with, and slow to save is frustrating and can cause unwanted setbacks. Throughout our large assembly series, we discuss different steps SOLIDWORKS users can take to avoid delays and make working with large assemblies a much smoother process. In this blog, I'm going to be showing you a certain setting that could be hurting load time and how to fix it so you're no longer taking that lag. Read More.
3. SOLIDWORKS CAM Tutorial: Customizing Tools and Tool Cribs
SOLIDWORKS CAM is a great tool that helps eliminate repetitive manual tasks, reduce errors, and avoid unwanted and unexpected costs that prolong time to market time. However, tools and tool cribs can sometimes be a challenge. In this SOLIDWORKS CAM tutorial, we take a look at creating and customizing tool cribs as well as creating new tools using solid geometry. Read More.
4. SOLIDWORKS Flow Simulation Tutorial: Fluid Flow Problems
Testing fluid flow problems used to be a fairly complicated and difficult process to execute. With the advent of technology, you can now run fluid flow problems virtually. Computational Fluid Dynamics (CFD) has been around for the past 30 years, and it has become even more user-friendly and powerful. Need to know how to get started? This blog shows you how. Read more.
5. Are You Sure it's a SOLIDWORKS PDM Permission?
SOLIDWORKS PDM permissions can be tricky at times to the point where you don't know for sure if the issue you are having is actually a permission issue at all. The best way to test if it's permissions is to log in as the admin user and see if you can perform the action. What permission could it be? This blog offers a few tips where you may want to start looking. Read More.
6. Why You Should Use the Automatically Load Components Lightweight Options in SOLIDWORKS
Another SOLIDWORKS Large Assembly blog favorite! In this blog, readers learn about what they can do to reduce the amount of data being opened by using the automatically load components lightweight option. Read More.
7. Simplify Your SOLIDWORKS Custom Properties Input with the Custom Properties Tab
Properties are simply details about a file which can be searched, and even referenced by other files. There are Windows-based properties and SOLIDWORKS-based properties. Windows-based properties, such as file size, date created, and date last modified can be seen by right-clicking a file in Windows Explorer and clicking Properties. SOLIDWORKS properties, on the other hand, are very customizable. In this blog, you'll learn how to simplify your custom property input with the custom properties tab. Read More.
8. Adding Serial Numbers to Your SolidNetWork License Manager
The SOLIDWORKS SolidNetWork License Manager (SNL) is responsible for managing and distributing all of your SOLIDWORKS Licenses. This includes Network licenses, Network add-on licenses, and all SOLIDWORKS PDM Standard and SOLIDWORKS PDM Professional licenses. If you find yourself in the position where you have received a new license and need to add this license number to the SNL, the steps below will walk you through the process of adding and activating your new SOLIDWORKS license. Read More.
9. How to Make Threads in SOLIDWORKS: Basic and Custom
Every winner was once a beginner and this blog takes us back to the basics. Ever since the release of SOLIDWORKS 2016, making threads in SOLIDWORKS couldn't be easier. There are basic threads and custom threads. Learn how to make both here. Read More.
10. Help! My SOLIDWORKS Large Assembly is Slow to Open
What happens when you open an assembly into SOLIDWORKS, is that you're taking information that is stored on the fixed disc and you're loading it into temporary memory or RAM. The amount of time it takes to load that information into RAM can be dependent primarily on two things. Find out what they are in this helpful tech tip. Read More.
And there you have it! I hope you find these SOLIDWORKS tips and tricks helpful. Stay up to date with all of the SOLIDWORKS tech tips and tutorials in 2019 by signing up for our monthly newsletter.
Related Articles
The Best of 2018: A Fisher Unitech Recap
Getman Mines for Greater Efficiency and Profitability with SOLIDWORKS
What's New in SOLIDWORKS Drawings 2019
About the Author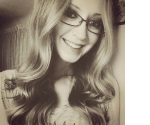 Angelle Erickson writes about how companies are using innovative technologies, such as 3D printers and SOLIDWORKS software to increase productivity, improve product development processes, and maximize business potential.