SOLIDWORKS Inspection: How to Create a Custom OCR Dictionary
Inspection software aids tremendously with the creation of quality control and planning documentation. If you are using the standalone version of SOLIDWORKS Inspection to balloon PDF or Tiff files and create inspection reports, you may run into a situation where the drawing you received has a non-standard font. This may result in inaccurate extraction of dimensions and/or notes.
Keep reading to learn how to avoid this issue and gain a quick tip on how to fix the problem.
In this example, we are using Cooper Black as the non-standard font.
The OCR (Optical Character Recognition) capability is looking to match the snipped image of a dimension or note to characters in a "dictionary" or list of characters it knows. Therefore, using non-standard fonts may result in inaccurate matching of the two. Notice in the image below how the dimension, tolerance, units and dimension sub-type are incorrectly extracted.
By default, SOLIDWORKS Inspection comes with standard "dictionaries" or list of characters that you can select from under Options > Project Options > Imaging/OCR.
The remedy to this is to train SOLIDWORKS Inspection to read the font on the drawings you are receiving:
Step 1: Access the OCR Editor
Step 2: Add a sample drawing in the editor to use as a tool to extract the characters and assign them values
Note: It would be ideal to have a print with all the letters, numbers and symbols used. (A thru Z, 1 to 9, and commonly used symbols.)
Step 3: Extract the Characters, enter the corresponding values, and save the dictionary
You can right click / auto extract or use the extraction tool in your command manager to box around a series of letters / numbers and symbols. The Auto-extract tool in the OCR editor will separate the characters for you and allows you to enter in a value for each.
As an example, below you can see the character boxed in blue is 2. On the left side, in the extraction panel and under value we typed in 2. You can then use the arrows in the extraction panel to move on to the next character and enter the next value. In my case that would be 5 or 3 depending on the direction.
Ideally, you are looking to add all the possible characters. Also adding the same character multiple times may be helpful in some cases.
Once you are finished, save the dictionary to a location of your preference and close the editor.
Step 4: Point SOLIDWORKS Inspection to the dictionary you created
Back in SOLIDWORKS Inspection, add the created custom dictionary.
The result is an accurate OCR on the non-standard font. This dictionary can now be used on any drawing with that specific font.
I hope you found this tip helpful, for more tips and tricks check out the related articles below.
Want to beef up your SOLIDWORKS skills, visit our training page, where you can get online training from anywhere in the U.S.
Need support? View our software support page to get the help you need.
More Tips & Tricks
A Quick Lesson on SOLIDWORKS Treehouse
The Difference Between a Sheet Format and a Drawing Template in SOLIDWORKS
How to Insert a Printed Circuit Board in SOLIDWORKS
Related Articles
Don't Let Mismanaged Product Data Hold You Back
More Control and Speed with SOLIDWORKS Visualize
SOLIDWORKS Premium Does It All: Here's What to Expect
Like what you see?
About the Author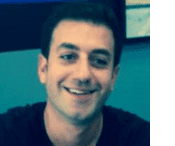 Nady Osmat has a Bachelor of Science in Mechanical Engineering from the University of Kansas. After several years of experience in the oil and gas industry, he joined Fisher Unitech in 2011 as an Application Engineer. As a Senior Applications Engineer, Nady enjoys working with customers on their specific design, simulation analysis, and data management goals.