Real or Rendered? Represent Real Life with SOLIDWORKS Visualize Professional
Imagine the power tool section of a hardware store. Above the shelf of impact drivers is a display photo showing the entire product line from drills to power saws. But wait, how confident are you that these tools were actually produced and photographed? Maybe they were merely designed in 3D CAD and rendered realistically. Have you ever wondered how these realistic renderings were created?
SOLIDWORKS Visualize is just the product to help create photo-realistic representations for your parts in the environment that you want them to be in. If you continue to look beyond the capabilities in the robust toolset of SOLIDWORKS Visualize Standard, you will find yourself peeking into the window of efficiency builders and high-end animation abilities within SOLIDWORKS Visualize Professional. So what makes SOLIDWORKS Visualize Professional such a powerful product? Let's find out.
Attached to the SOLIDWORKS Visualize Professional utility belt are some truly cutting-edge tools, along with some smaller features that help increase the realism of your images or videos.
SOLIDWORKS Animations
First and foremost you will gain access to animations. Animations give you the ability to create videos of a chosen duration where you can move parts around to portray, for example, the cutting motion of a saw blade. You also have the ability to move the camera around to give a fly around overview of your product.
Combining both of these animation tools can help portray powerful product breakdowns. For example, if I wanted to open the hood of an old school muscle car and take a view around the engine compartment, looking at this in photorealism, I can almost hear the engine roar.
Render Queue
When you're in the zone creating photos and animations you shouldn't have to stop and wait for them to render, which brings us to another great feature – the render queue. With the render queue I can send off each of my pictures or videos to the queue and at the end of the day when I leave, start it up, and return to completed content in the morning.
Virtual Reality
In a day and age of being able to immerse yourself into fabricated worlds with virtual reality, SOLIDWORKS Visualize Profession also provides this capability. SOLIDWORKS virtual reality allows users to post their content online for customers to interact with and manipulate what they are viewing. Your customers can also wear a VR headset which inserts them into your design space to experience a depth and feel for your layouts.
Lighting
Setting up a perfect scene requires fine-tuning of your shadow and more critically your lighting. With new area lights and placement options in SOLIDWORKS Visualize Professional, it's easy to place lighting to make your environment or background and product true view image.
These were just a few of the capabilities SOLIDWORKS Visualize Professional has to offer. Join me on September 13th for my webcast where I dive into the deep end of SOLIDWORKS Visualize Professional and learn how you can utilize these amazing capabilities inside of your organization. Not only will I be covering the topics above, but I'll also discuss some of the smaller aspects such as motion blur, additional animation for appearances or environments, and post-processing.
To hold you over check out these short overview videos inside of SOLIDWORKS Visualize Standard and SOLIDWORKS Visualize Professional.
Learn more about SOLIDWORKS Visualize Professional by watching the recorded webcast below.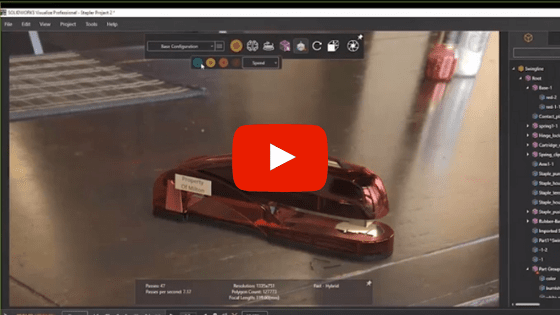 Related Articles
More Control and Speed with SOLIDWORKS Visualize
How to Leverage Animation Data from SOLIDWORKS 3D CAN Within SOLIDWORKS Visualize Professional
Boost Your Productivity with SOLIDWORKS Visualize Boost
About the Author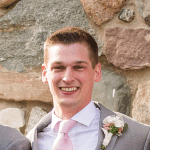 David Janicki is an Application Engineer based out of our office in Grand Rapids, MI. He is a proud graduate of Western Michigan University, where he received his Bachelors in Engineering Management. Prior to joining Fisher Unitech in November 2015, David worked in various industries from Automotive and Sheet Metal to Electronic RFID's. A large portion of his background is in the Continuous Improvement industry and still continues to be his passion, helping customers use the software more effectively both on a user and company level.