SOLIDWORKS Concept to Consumer Tour: Coming to a City Near You
DS SolidWorks is kicking off their Creation in Motion | A Concept to Consumer Tour in Detroit, Michigan July 17th, 2018. The Concept to Consumer Tour features key speakers straight from SolidWorks as they take you through an entire project, from concept to consumer while explaining in full depth the entire SOLIDWORKS portfolio.
During these events, attendees will be introduced to URB-E, a company "dedicated to designing and developing products to meet growing consumer market needs." URB-E creates and develops compact folding electric vehicles for clean energy transportation. URB-E used SOLIDWORKS 3D CAD software in order to bring their drawings of a small "zippy" electric scooter start-up to a fully functional vehicle. During these inspiring half-day live events, attendees will experience a complete end-to-end product development workflow. Keep reading to learn more.
SOLIDWORKS tools for the end-to-end process
During the early stages of development, URB-E used the 2D sketch layout functionality within their assembly. This is a great tool to use early in the design process because if changes to the layout sketch need to be made, they can be made quickly and easily in one place and the assembly and its parts are updated automatically.
URB-E also incorporated plastic parts into their workflow which helped them design their fenders and battery hubs. With endless color options and high durability, plastic parts are also an inexpensive option when manufactured in large volumes.
What happens when unexpected changes or manufacturing issues occur? URB-E avoided timely rework with the use of SOLIDWORKS Simulation tests. SOLIDWORKS Simulation lets you perform and check design changes early before parts go into production. These tests can shave off hours or even days of back and forth communication.
This is just the tip of the iceberg on how the SOLIDWORKS portfolio can help transform a design from concept to consumer. Regardless if you're a new SOLIDWORKS user looking to improve best practices in your facility or a pro wanting to take your productivity to the next level – there's a lot to learn and experience during the Concept to Consumer Tour.
Concept to Consumer Tour dates and locations
The SolidWorks gang are headed to eight cities across the United States. The events are free of charge and include a complimentary lunch.
July 17 – Detroit, MI at Hub Stadium
July 19 – Minneapolis, MN at Pinstripes
July 24 – Seattle, WA at Museum of Flight
July 26 – Portland, OR at Top Golf
August 7 – Dallas, TX at House of Blues
August 9 – Charlotte, NC at Old Meck Brewery
August 14 – Pittsburgh, PA at Phipps Conservatory
August 16 – Cincinnati, OH at Great Wolf Lodge
Meet the Creation in Motion Speakers
Related Articles
Simulation with SOLIDWORKS Is it Enough?
SOLIDWORKS Simulation 2018 and Topology Study
Top 10 SOLIDWORKS Tips to Optimize Your Workflow
About the Author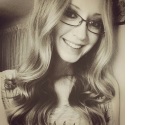 Angelle Erickson writes about how companies are using innovative technologies, such as 3D printers and SOLIDWORKS software to increase productivity, improve product development processes, and maximize business potential.