10 SOLIDWORKS Tips for Optimizing Your Workflow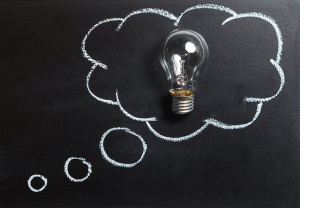 In computer aided design, accuracy and speed are key. Engineers and designers are often strapped for time, with a long list of tasks that need to be tackled every day. Optimizing workflow is key, but it can be hard to set aside time to learn the tools you need to get the most out of SOLIDWORKS. To help address this issue, we've compiled a list of SOLIDWORKS tips every CAD user should know, with advice on everything from speeding up assemblies to leveraging little-known tools.
Speed Up Your Assemblies
Tip #1: Create assemblies faster with SOLIDWORKS Treehouse
A little-known but useful tool, SOLIDWORKS Treehouse, allows you to plan projects and create files more quickly by creating assembly hierarchies. Adding and using SOLIDWORKS Treehouse is a relatively straightforward process that will ultimately streamline your workflow for a faster result.
Tip #2: Speed up load times with the check of a box
Another way to speed up assemblies is by checking the "automatically load components lightweight," setting in SOLIDWORKS, which reduces the amount of data being opened. This allows the assembly to open, load, and save faster, and is especially useful for larger assemblies that would otherwise slow down your software.
Tip #3: Accelerate large assemblies with best practices
In addition to tip number two, there are other ways to handle sluggish, large assemblies. Saving your files in the current version of SOLIDWORKS, checking your design for errors, and having fewer top-level mates are all best practices for speeding up assemblies. This is especially important for SOLIDWORKS PDM users, who should upconvert the entire fault for the best performance.
Take Advantage of SOLIDWORKS Resources
Tip #4: Find and use commands to work faster
Using commands to speed up your work is a no-brainer, but many SOLIDWORKS users have trouble locating the shortcuts they need. Using the tool "Search Commands" makes it easy to find and perform the actions you want, and saves you the time you would have spent hunting for the answer online.
Tip #5: Leverage the customer portal to save time on troubleshooting
Dealing with technical support can be a major drain on time, and is often frustrating for the end user. Utilizing the SOLIDWORKS customer portal gives you access to a searchable database of common problems where many error messages and workarounds have already been documented, allowing you to troubleshoot on your own. The portal also contains downloads, tech tips, and forums to help you make the most of your SOLIDWORKS experience.
Tip #6: Make vault access seamless with automatic login
Enabling automatic login will let you access the vault and get to work faster. There are several ways to enable automatic login in SOLIDWORKS PDM. You can set it up on a Client Machine, or in a vault through the Archive Server. In addition, administrators or other users who need to log in with something other than their user credentials can remove automatic login as needed.
Leverage Lesser-Known Tools
Tip #7: Create dynamic patterns with the Up to Reference Patterns tool
A useful but often forgotten SOLIDWORKS tool, Up to Reference Patterns allows users to create patterns that are driven by the geometry of their part. This useful time-saver can be used instead of writing equations, and gives you one less thing to think about when creating configurations.
Tip #8: Take advantage of "Pack and Go"
Although it's been around since 2007, many SOLIDWORKS users overlook the Pack and Go file management feature. Pack and Go can be useful in a variety of scenarios, including the duplication and organization of data sets, and it can be done faster and with less problems than through other methods.
Tip #9: Generate a rebuild through Force Regen or Verification on Rebuild
Two other commonly overlooked SOLIDWORKS tools are Force Regen and Verification on Rebuild, which allow users to generate a rebuild. Force Regen (CTRL + Q) is useful in resolving issues that a standard rebuild can miss, while the Verification on Rebuild option helps check for errors.
Tip #10: Streamline your process with Sheet Format and Drawing Template strategies
Understanding the difference between Sheet Format and Drawing Template will help you streamline the process of inserting a unique company title block into the SOLIDWORKS drawing template. Defining your terms and saving your files properly are critical to your success!
Want to learn more SOLIDWORKS tips? Subscribe to the Fisher Unitech blog for the latest SOLIDWORKS tips, tricks, and hacks.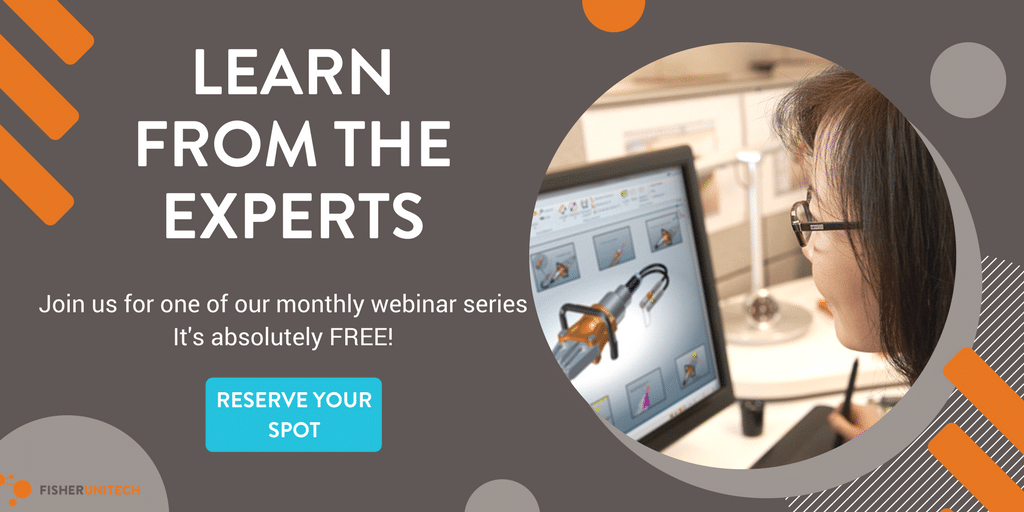 Related Articles
SOLIDWORK TIP: Accounting for Coatings and Determining Pre-Plate Dimensions
SOLIDWORK Tech Tip: When is Cavity and Tooth a Good Thing?
About the Author

Christa Prokos is a marketing manager at Fisher Unitech. She researches and writes about the latest business trends and technologies impacting manufacturers, including 3D printing, SOLIDWORKS 3D CAD design and product data management tools, product lifecycle management, virtual reality, and the Internet of Things. Christa has worked as a high tech marketing and communications professional since 2000.