SOLIDWORKS Simulation 2018 and Topology Study
SOLIDWORKS 2018 introduced users to a number of enhancements that makes using SOLIDWORKS Simulation faster and easier than ever before. SOLIDWORKS 2018 also includes a new tool called Topology which is a design guide and study type that adds SIMULIA technology to the simplicity of a typical simulation set up. Together, these tools can improve workflow and help overcome otherwise difficult challenges in the design process.
As we've seen in previous blogs, SOLIDWORKS 2018 has made several improvements to the entire portfolio – from product data management to realistic visualization and electrical schematics; simulation and design validation is no exception. Keep reading to see how SOLIDWORKS Simulation is a design validation game changer and familiarize yourself with Topology.
New features in SOLIDWORKS Simulation 2018
SOLIDWORKS 2017 introduced stress hot spots diagnostics. SOLIDWORKS 2018 adds the ability to confirm stress singularities in the same interface. Users can isolate problem areas and quickly understand the cause of the problem ahead of time – for example, missing fillets in a design. This can cause a stress concentration on sharp edges. The video example below gives a clear demonstration of this.
Another great feature while using SOLIDWORKS Simulation 2018 is that assemblies can now import study features from their parts and subassemblies. Users have full control to select the study features they need and can import features from multiple components. This is a huge time saver for a simulation set up.
Redesigned Pin Connector
Another time saver is the redesigned pin connector. Pin connectors can now include up to ten selection independent faces or edges. The video above shows a demonstration of this capability.
This new workflow makes analysis on this common connector type much easier and faster. As a reminder, in SOLIDWORKS 2017, we had the ability to copy studies and change the type all in a single command. Like moving from the static analysis to a dynamic response study on the TV antennae (from the video example above) some simulations nonlinear and dynamic studies, for example, can take a while to run. But now when using SOLIDWORKS Simulation 2018, users can now receive email notifications when the simulation is complete.
All these time-saving enhancements in SOLIDWORKS Simulation 2018 means you'll now have time to study your design and answer more questions.
What is SOLIDWORKS Topology?
As we stated above, SOLIDWORKS Topology is a new design guide. Loads and fixtures are added as usual followed by user-defined goals and constraints to drive calculation.
In the video below, you'll see an example of looking for the best stiffness to weight ratio for a design. Topology study uses an interactive solver rather than weight. Check it out.
We hope you found this look into SOLIDWORKS Simulation 2018 and SOLIDWORKS Topology helpful. For more information on SOLIDWORKS 2018 visit the related articles below.
Related Articles
SOLIDWORKS Plastics Simulation – Can Software Replace Human Observation?
New Features in SOLIDWORKS 2018 Flow Simulation
SOLIDWORKS 2018 User Experience
About the Author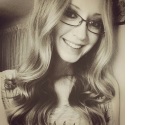 Angelle Erickson writes about how companies are using innovative technologies, such as 3D printers and SOLIDWORKS software to increase productivity, improve product development processes, and maximize business potential.