Stratasys J750: Revolutionizing Consumer Goods & More
Are you a consumer goods company, medical manufacturer, or automotive industry engineer looking for a more versatile and effective way to 3D print? With the release of the Stratasys J750 3D Printer, the first full-color, multi-material system, designers and manufacturers can now achieve unmatched product realism with game-changing versatility.
The Stratasys J750 is different from other printers in that it offers a wide range of material properties and over 360,000 color combinations. The use of color textures and gradients result in prototypes and parts with unparalleled realism, opening exciting new doors for a variety of industries. From medical models for surgery prep to faster and more efficient sneaker designs, the Stratasys J750 will help designers and engineers create better results with maximized uptime.
Stratasys J750 in Action: Implications for Consumer Goods and Beyond
The Stratasys J750's versatility lies in its full-color and fine-finish multi-material capabilities. The printer has a six-material capacity for minimized downtime and is compatible with a wide range of composite materials, including user-developed digital materials. This speed and adaptability has made the Stratasys J750 a promising printer for the medical field (rapid prototyping, anatomical models, prosthetics, laboratory tools) as well as education (visualization of design concepts). This 3D printer also shows particular promise in the consumer goods industry, where its realistic prototypes can help create better designs, faster.
According to the Stratasys J750 whitepaper, consumer goods companies like Adidas Group and Thermos Company are particularly reliant on realistic and aesthetically pleasing prototypes, because it helps them more quickly troubleshoot, adapt, and switch out designs. Having a wide range of colors and materials available is crucial in creating the most realistic (and therefore effective) prototypes possible. Thermos Company, for example, uses 3D printers to quickly change and re-print parts in order to find optimal configurations.
The Stratasys J750, in particular, has already been used by companies like Innodesign to create photorealistic prototypes with streamlined post-processing. According to the Innodesign case study, Innodesign was impressed by the fine details and colors of the prototypes — something they hadn't been able to achieve with other printers. Foregoing traditional fabrication methods, Innodesign was able to achieve a 90% cost savings and 97% savings on lead time.
What does this mean for the larger consumer goods market? According to the 2017 State of 3D Printing, 55% of responding companies predicted they would spend more on 3D printing in 2017, a trend we can assume has continued into 2018. These companies are primarily using 3D printing technology to accelerate product development and increase production flexibility, roles that 3D printing (the Stratasys J750 in particular) is well-suited for. These companies will be able to create products faster and more efficiently than their competitors using traditional methods, with a flexibility that allows them to adapt to changing consumer demands. We can expect companies to become increasingly agile as additive manufacturing allows them to customize products faster and at a lower cost.
Stratasys J750 Price
3D printing is a technology that is taking the world by storm. Between consumer goods production, medical device manufacturing, and automotive engineering, the benefits that these industries are experiencing is phenomenal. The Stratasys J750 is ahead of the game with capabilities of producing life-like models and functional prototypes with material and color capabilities that is unlike anything else on the market. The price to be paid for advancements in technology and the ability to keep up with market demands with prototyping and rapid technology doesn't have a price tag.
Interested in seeing what a Stratasys J750 3D printer can do for you? As a top Stratasys reseller in the Americas, our experienced and knowledgeable staff can help you find the perfect printer to meet your needs.
Contact us today for a quote on the Stratasys J750.
Related Artices
Justifying a 3D Printer Investment for Rapid Prototyping
New Veroflex 3D Printing Material Raises the Bar in Eyewear
Create the Future with New GrabCAD Voxel Print
About the Author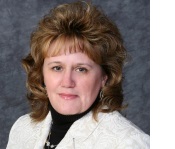 Lisa Hannon is a marketing manager at Fisher Unitech. She develops content for 3D printing topics that have an impact across all industries that are researching ways to maximize getting products to market faster as well as cost savings with 3D printing solutions. Lisa has worked as a marketing management professional since 1998, most recently with Stratasys.