What's New Vxinspect 7.0
CREAFORM are showing their true dedication to their customers by adding more and more improvements to their technology and software. If you haven't already seen the new HandySCAN Black and Go!SCAN Spark released by CREAFORM and their incredible new functionality, then you must check them out. Vxinspect 7.0 includes new features such as caliper tools, annotation upgrades, additional filter options and more.
One specific filter to highlight is the Outlier filter. This filter allows the user to inspect features better by removing some unwanted data points that might affect measurements.
For example:
When inspecting the diameter of this welded pipe between the bottom and top tube using non-destructive scanning methods, measurements may become skewed due to the data points created from the butt weld. In this case, an inspector may want to filter out the butt welds when creating an inspection template. That way, when reviewing multiple inspection reports, a company can have a higher level of confidence in the results.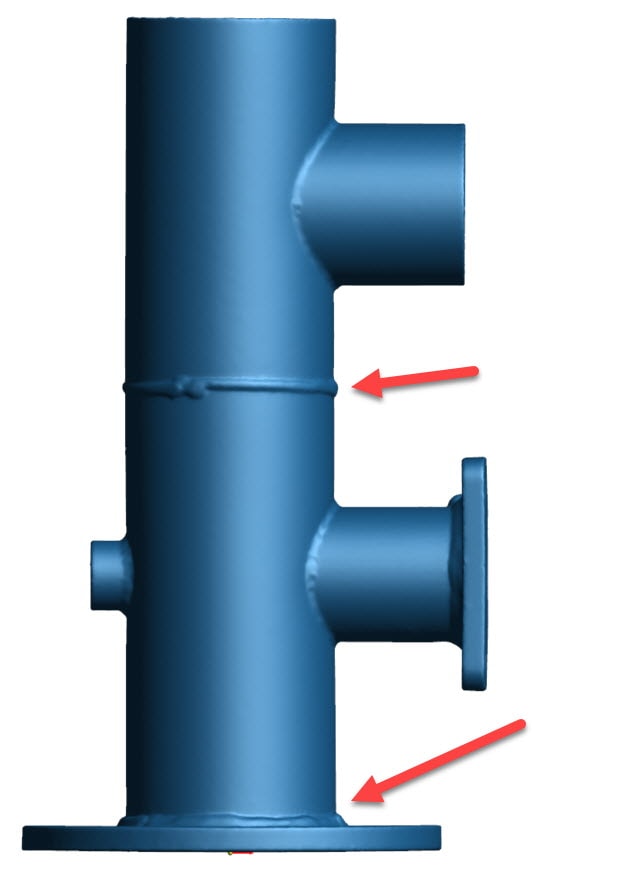 Here's how the tools work in Vxinspect 7.0:
After selecting the appropriate entity to use for inspection (in this case a cylinder), the tool is then located under the Calculation Filter Parameters.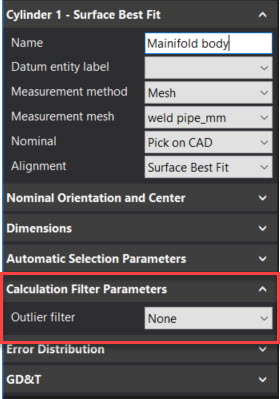 The inspector can then choose whether to filter by percent, distance or angle. This really depends on what type of data you will need to filter out. In this case, we know that any data with a normal at an angle higher than 5 degrees doesn't belong to our cylindrical body.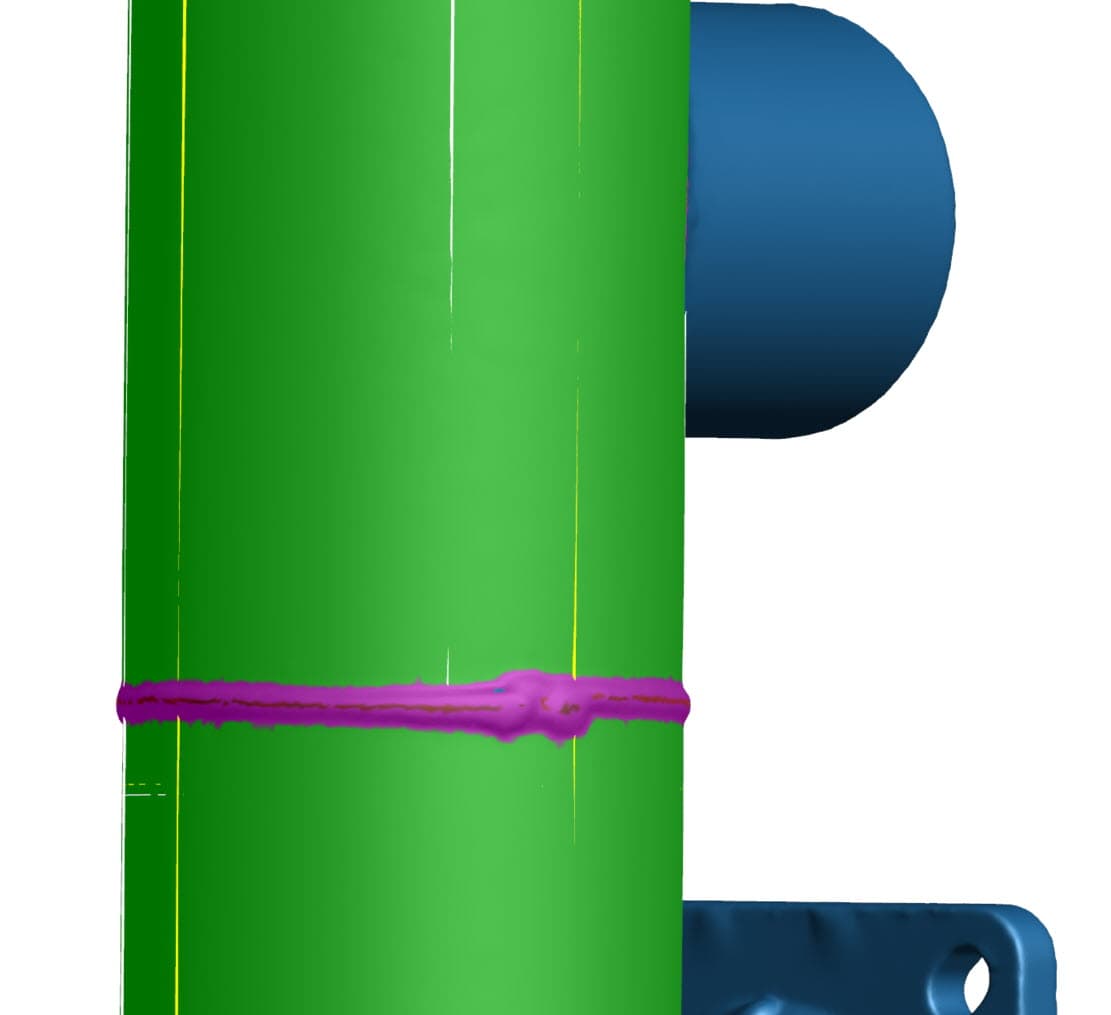 As you can see in the picture, our butt weld is now filtered out of the critical dimension. Which means now this inspection template can be used for multiple parts and have consistent results.
For more information on 3D scanning visit our 3D scanning blog section at CATI.com.
The engineer's first problem in any design situation is to discover what the problem really is.
Bob Renella
Product Manager
Computer Aided Technology, LLC