SOLIDWORKS 2017 What's New: Best 74 New Features – #SW2017
Best 74 NEW FEATURES for SOLIDWORKS 2017

The new release of SOLIDWORKS 2017 is now available for download and the CATI and MCAD Tech Teams are excited for this release. At the beginning of September, we started documenting the best new features of SOLIDWORKS 2017 from part, assembly, and drawing tools to the new features in the SOLIDWORKS family of tools like Simulation, PDM, SOLIDWORKS Electrical, and SOLIDWORKS Plastics. We have been sharing them with you and the SOLIDWORKS community through the CATI Blog. We have since published 74 different articles on SOLIDWORKS 2017, below is a complete list/link to all the articles:
You can also browse this series of articles on the CATI blog under the category of SOLIDWORKS What's New.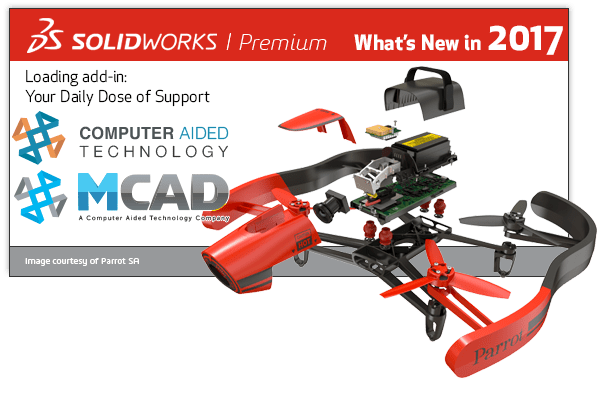 I hope this part of the What's New series gives you a better understanding of the new features and functions of SOLIDWORKS 2017. Please check back to the CATI Blog as the CATI and MCAD Support Teams will continue to break down many of the new items in SOLIDWORKS 2017. You can also learn more about SOLIDWORKS 2017 by clicking on the image below to register for one of CATI's or CATI's Design Summits.
Josh Altergott
CATI Support Manager
Computer Aided Technology